With more than 200 million people using Instagram Stories every day, brands that continue to stick to the tried and tested old methodology are missing out on an ideal opportunity to reach an ever-growing audience.
While it may seem like a waste of hard-earned production budget to dedicate time to creating content that's only visible for 24 hours, there are in fact plenty of good reasons to adapt to this more transient form of storytelling.
And with new and exciting features becoming available daily, there are now countless ways to up the ante without breaking the bank. From sound effects to click-through links, there are plenty of simple ways to upgrade your Stories and use them to achieve your business objectives.
Here are a few of our favourite hacks to get you started:
Colour overlays
Sometimes you just want to say something in a Story that needs more focus on the text than on an actual image. A solid colour background will allow your text to really pop, and also works well for breaking up your story or introducing what is to follow. To make your entire screen one solid colour, simply select any picture from your recent batch, select the pen icon, pick the colour and hold your finger down on the screen. Now you can add text as you usually would, or use the eraser tool to selectively reveal certain parts of your original image or video.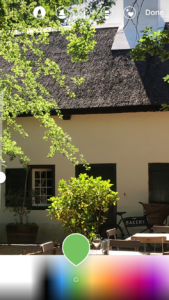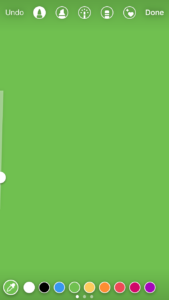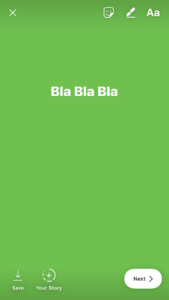 Drop shadow effect  
If you're looking to add some flair to your Story text,  Drop Shadow is your friend. Start by tapping the "Aa" icon and write your message as per usual.  Tap the "Aa" icon again and write out the exact same copy using a different colour.  Then simply arrange the top layer of text so that it's slightly off-centre from the bottom layer of text and boom, you've taken your Story to the next level!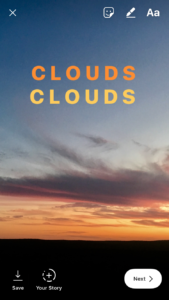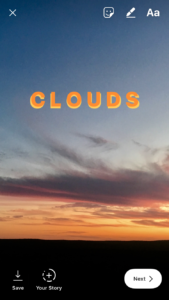 Pinning
Want to add a sticker or text to a certain part of your Instagram Stories video and have it either move along with the object, or appear on the screen where relevant? You can. All you need to do is pin the text or sticker by long-pressing it to open up the "Pin" option. Here's how:
Animated text and different fonts
Noticed how some stories have animated text appearing on screen? Well, this isn't something churned out by some overpriced in agency. In fact, it's only a click away. Simply download the Hype Type app , and you'll be able to choose from a selection of beautiful fonts and make your captions really pop in your Stories.
Here's an example by SharonTutorials: https://www.youtube.com/watch?v=z0jC13NWw0k
Add some beats
An Instagram Stories video can be so much more impactful with some music added, so why not add some beats the next time you post?  You can either play music natively from your device – from whichever streaming service you prefer, or from your own library – or add music to an older image or video using the Hype Type app.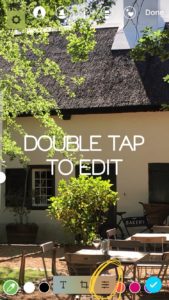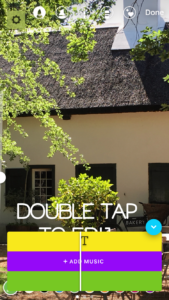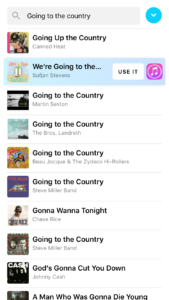 Note: You may have to purchase the Hype Type app to unlock more features but the basics are available on the free version.
Hacking the 24 hour rule
Although Instagram Stories are meant for sharing recent content, there are times when you want to build your Story using content that's aged by more than a day. If you already have the Hype Type app, it automatically allows you to add older images to your Story. Alternatively, you can WhatsApp the pic to someone to renew the timestamp, take a screen shot of the pic to bypass the time restriction, or download the Later app, which is specifically intended for this purpose.  The free media library will allow you to upload, store, and manage all of your visual content.
"Swipe up"
If you're a verified account or have more than 10k followers on Instagram, you're eligible to link your Stories to a webpage, which is a great way to drive traffic and sales! You'll automatically have a paper clip icon added to the top of your list of options – simply click this link button which will take you to a page where you can enter or paste the URL that you want to link to.  The link button (Swipe Up) isn't very obvious so don't forget to add a strong call to action by way of copy on the pic you're loading on Stories. This will help to inform your followers that they can buy or learn more by doing so.